Family Campout
Check-in: October 5 at 1 p.m. | Check-out: October 6 at 9 a.m.
Open to all with base access.
CLICK HERE TO REGISTER

Campers will enjoy an afternoon and night filled with fun!
• Inflatables & games • Tie-dye and family crafts • Swimming • Bowling • Outdoor Movie • Music • S'mores & more

CLICK HERE for event itinerary and FAQs.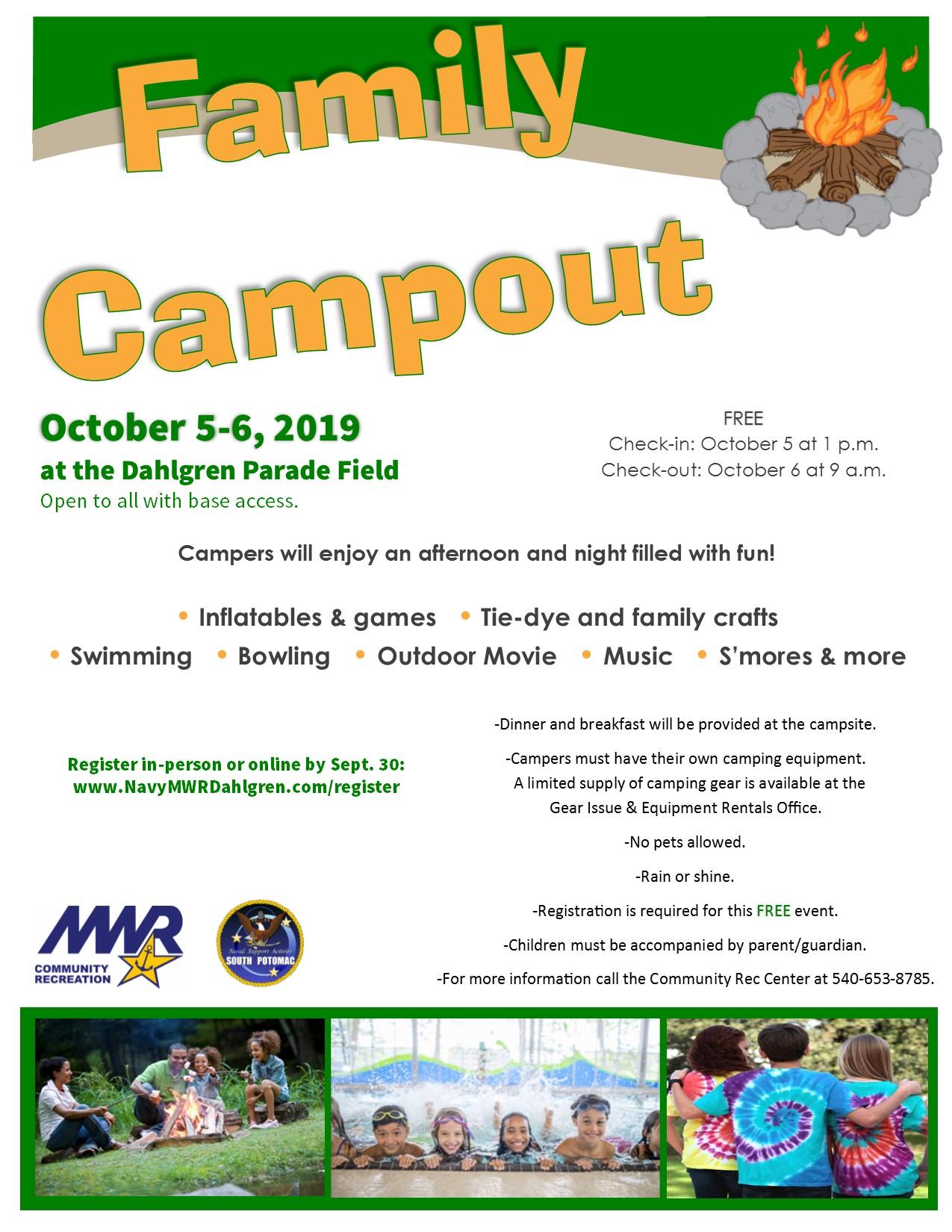 -Dinner and breakfast will be provided at the campsite.
-Campers must have their own camping equipment.
A limited supply of camping gear is available at the Gear Issue & Equipment Rentals Office.
-No pets allowed.
-Rain or shine.
-Registration is required for this FREE event.
-Children must be accompanied by parent/guardian.
-For more information call the Community Rec Center at 540-653-8785.