STEAM Lab
Explore science, technology, engineering, art and math with hands-on experiments and activities! Open to all with base access. For more information call the library at 540-653-7474.

Nov. 7 at 5 p.m.
American Flag - What does Veterans Day mean to you? Create your own flag and write letters to our Veterans.

Nov. 14 at 5 p.m.
Teepee Demonstration - In honor of Native American Heritage Month, the Library is teaching you how to construct a teepee.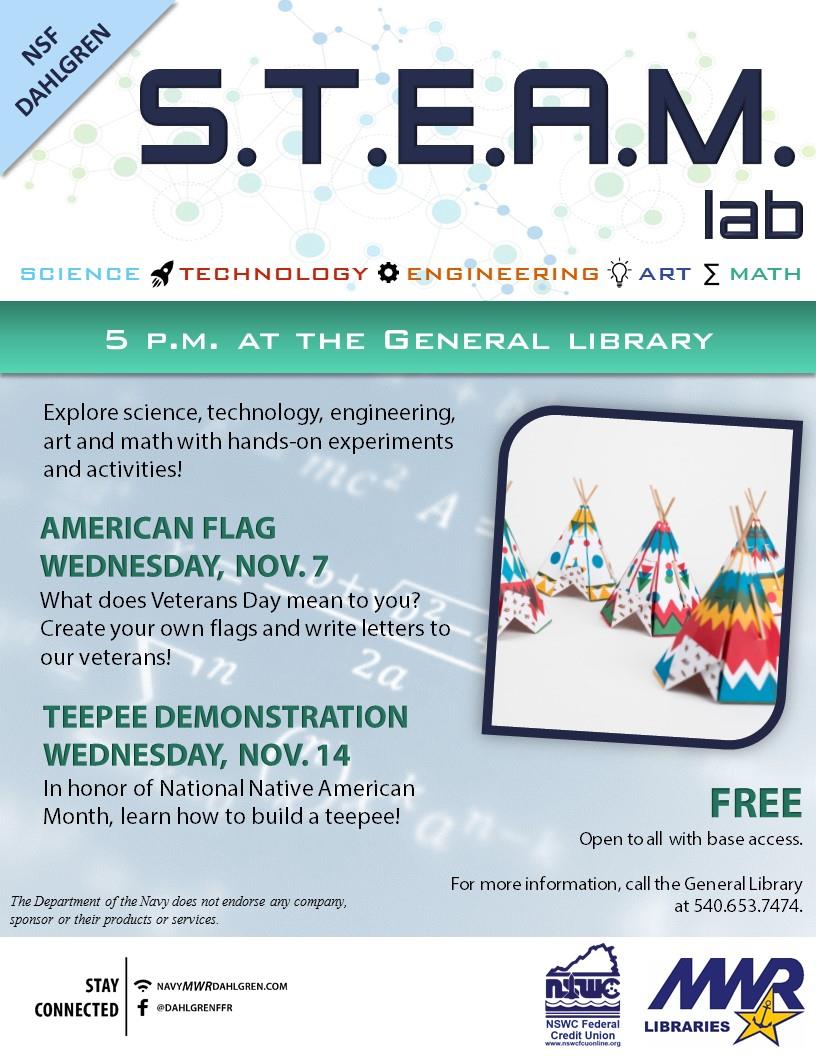 Sponsored* by:


*The Department of the Navy does not endorse any company, sponsor or their products or services.