Navy Community Recreation: Craftech
call 540-653-1730 to make an appointment, WALK-INS WELCOME.
Facemasks are required inside the facility, regardless of vaccination status.

Craftech offers a variety of services, craft supplies, events and classes. Services include engraving, embroidery, plaques, shadow boxes, t-shirts and much more. Learn how to make a variety of decorative and useful items. Group classes are held throughout the year. Also, staff offers one-on-one instruction classes by appointment only.
Craftech also offers a selection of supplies for ceramics, stained glass and framing. Craftech has a large assortment of items available for resale. The staff can order a variety of items from many different retailers and customize to fit your needs.
Framing and Matting
Craftech specializes in the matting and framing of all types of art, certificates and other materials. There is a large frame and mat selection to choose from that will compliment the colors in the art you are framing or of the room it will be displayed in. Frames can be ordered to any size specification and matting can be done in a simple single layer or a more elaborate double or triple layered format.

Engraving
The expert staff at Craftech will be happy to discuss the specifics of each order to ensure you get the best quality engraving and will work with you to make sure you get exactly what you have envisioned. Items that can be engraved include, but are not limited to plaques, metals, plastics, glassware and miscellaneous items such as leather, denim, some types of stone, foam rubber, poster board, cardboard and much more!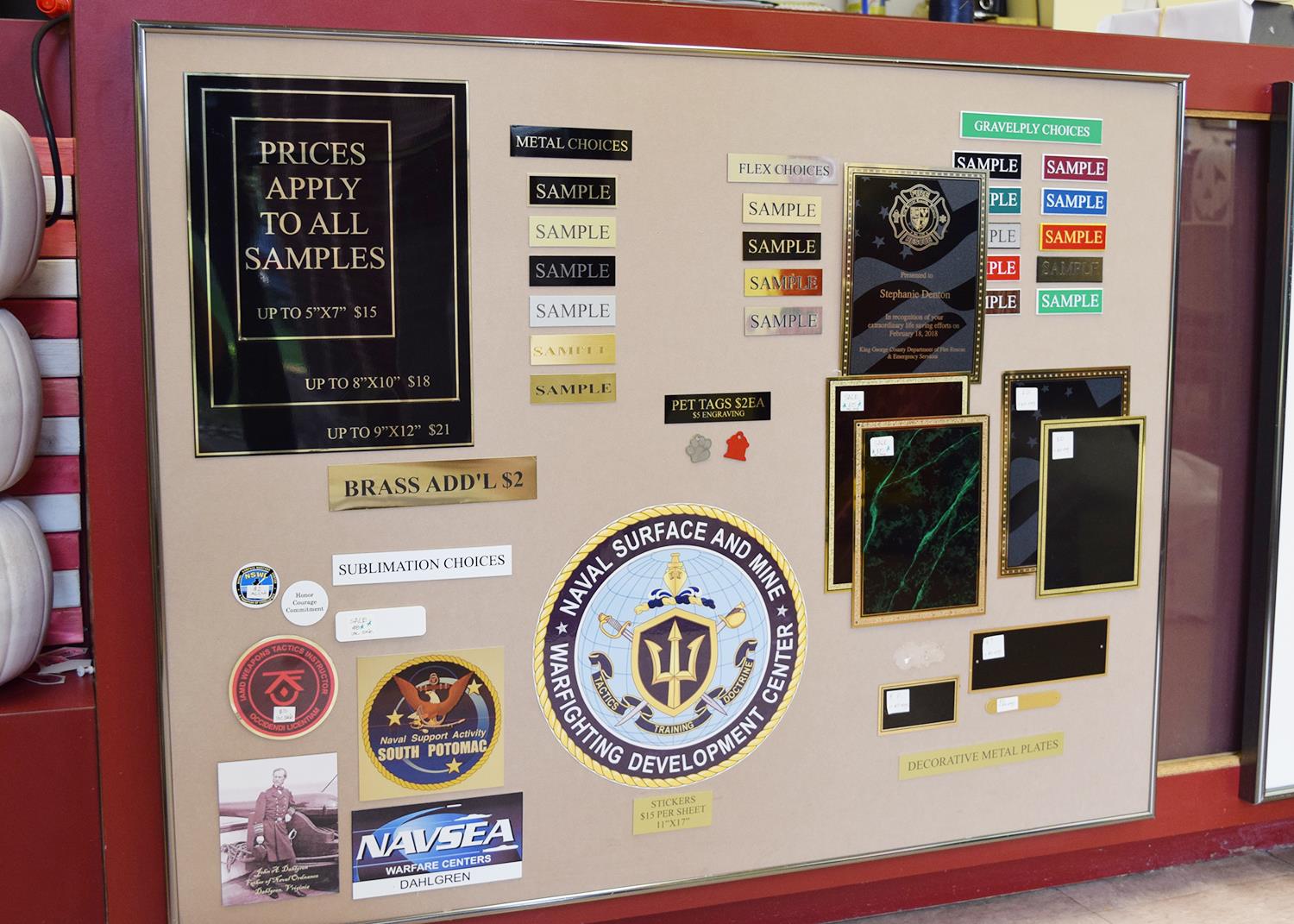 Embroidery
Craftech has an automated embroidery machine that is capable of performing complex embroidery with up to 15 individual colors as well as simple tasks such as single color text.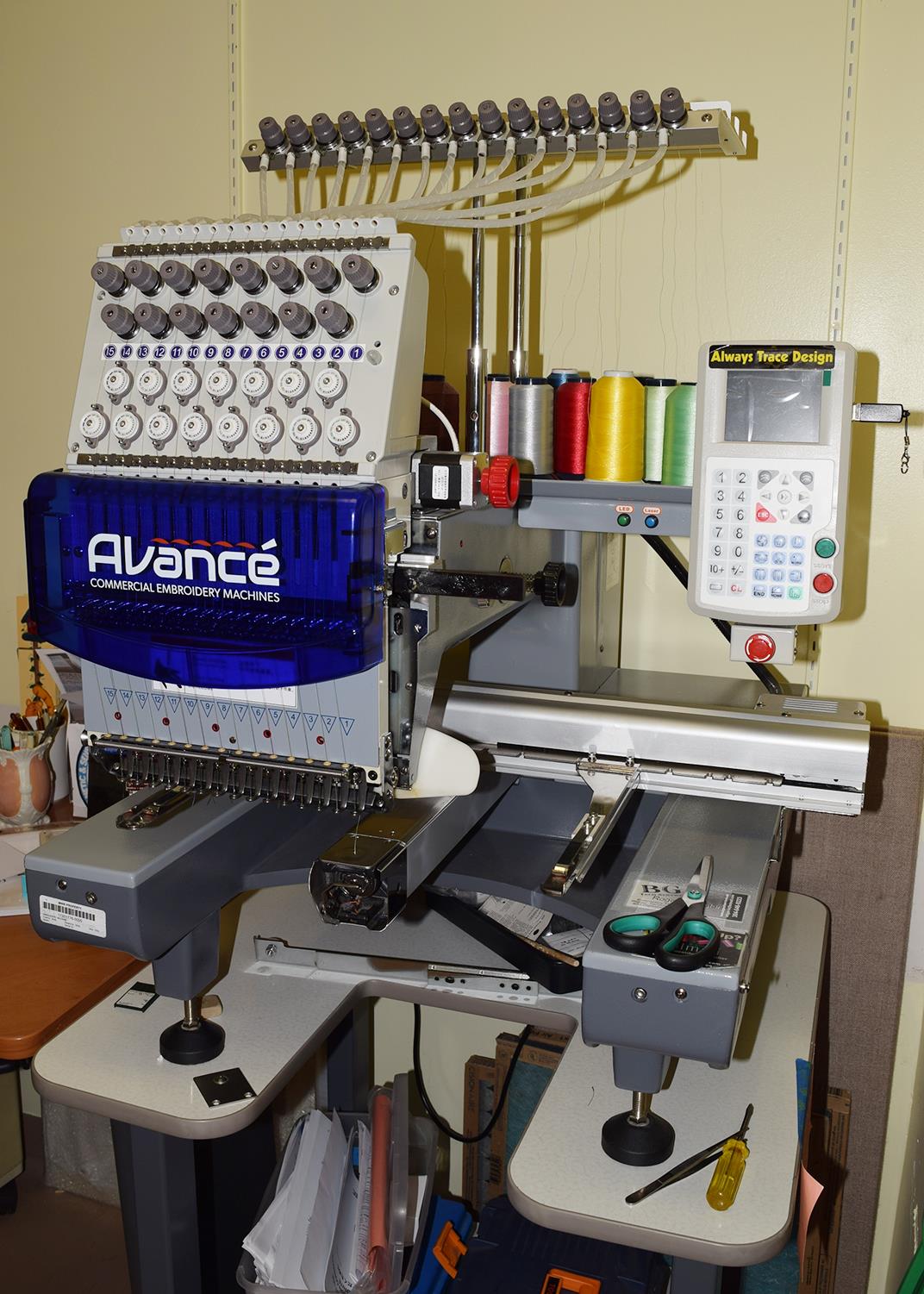 Flag Boxes and Shadow Boxes
A major service that Craftech provides to its clients is the ordering and preparation of flag boxes and shadow boxes. Flag boxes, as the name implies is a decorative box that holds a flag. While American flags are the most common, any 3'x5' flag can be placed within. Shadow boxes hold a flag as well, but also have a separate compartment to attach plaques, command logos and awards. American flags placed in the box are flown over the command and will come with a plaque stating the date the flag was flown as well as information on the person being honored; this information includes the recipient's name and dates of service.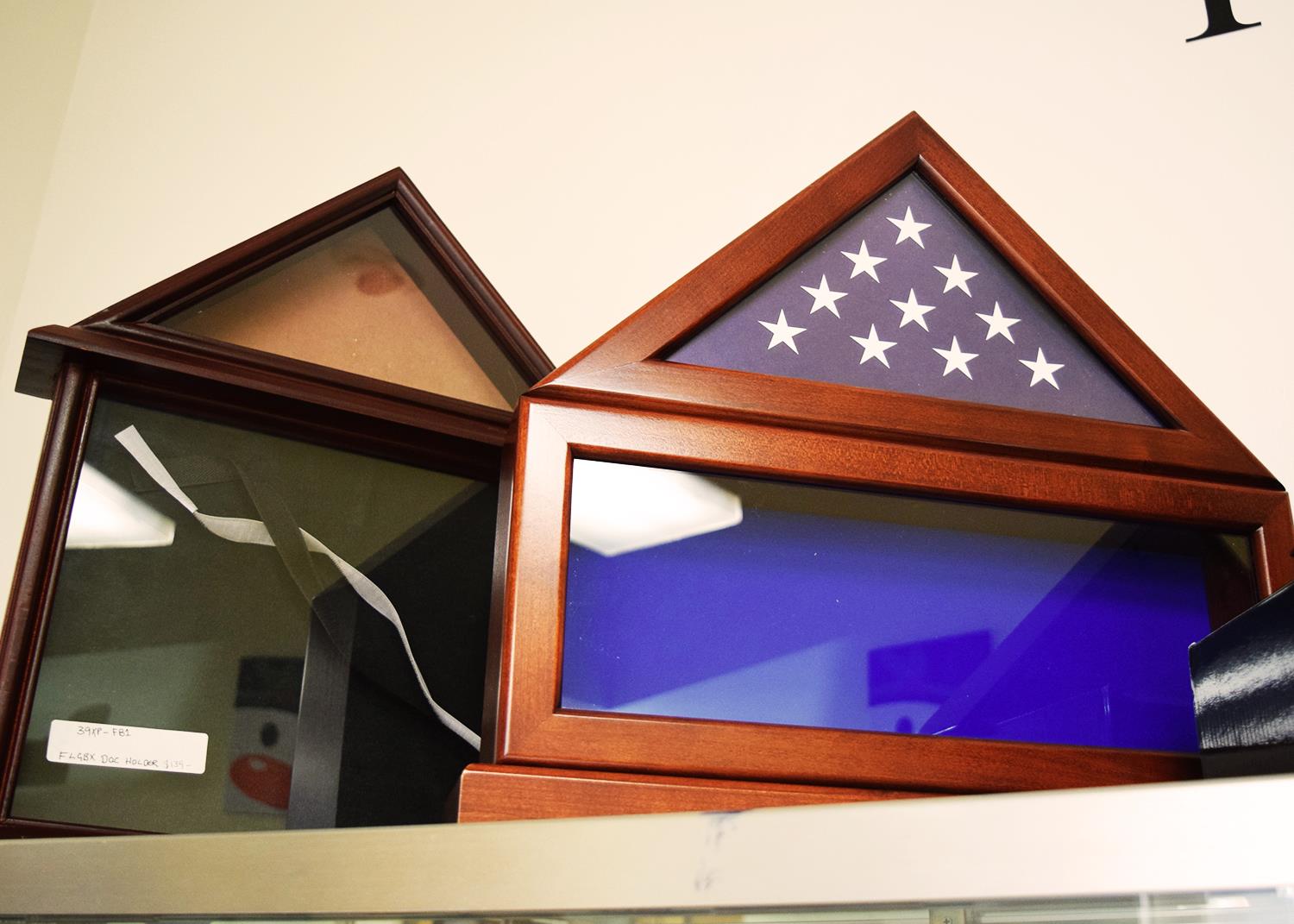 Patches
Craftech has the capability to sublimate or embroider patches onto uniforms and more!
Fusing, Bottle Slumping and Firing
Bottle slumping is another popular item that Craftech is capable of performing. Bottle slumping can be used to make decorative spoon rests or decorative wall art.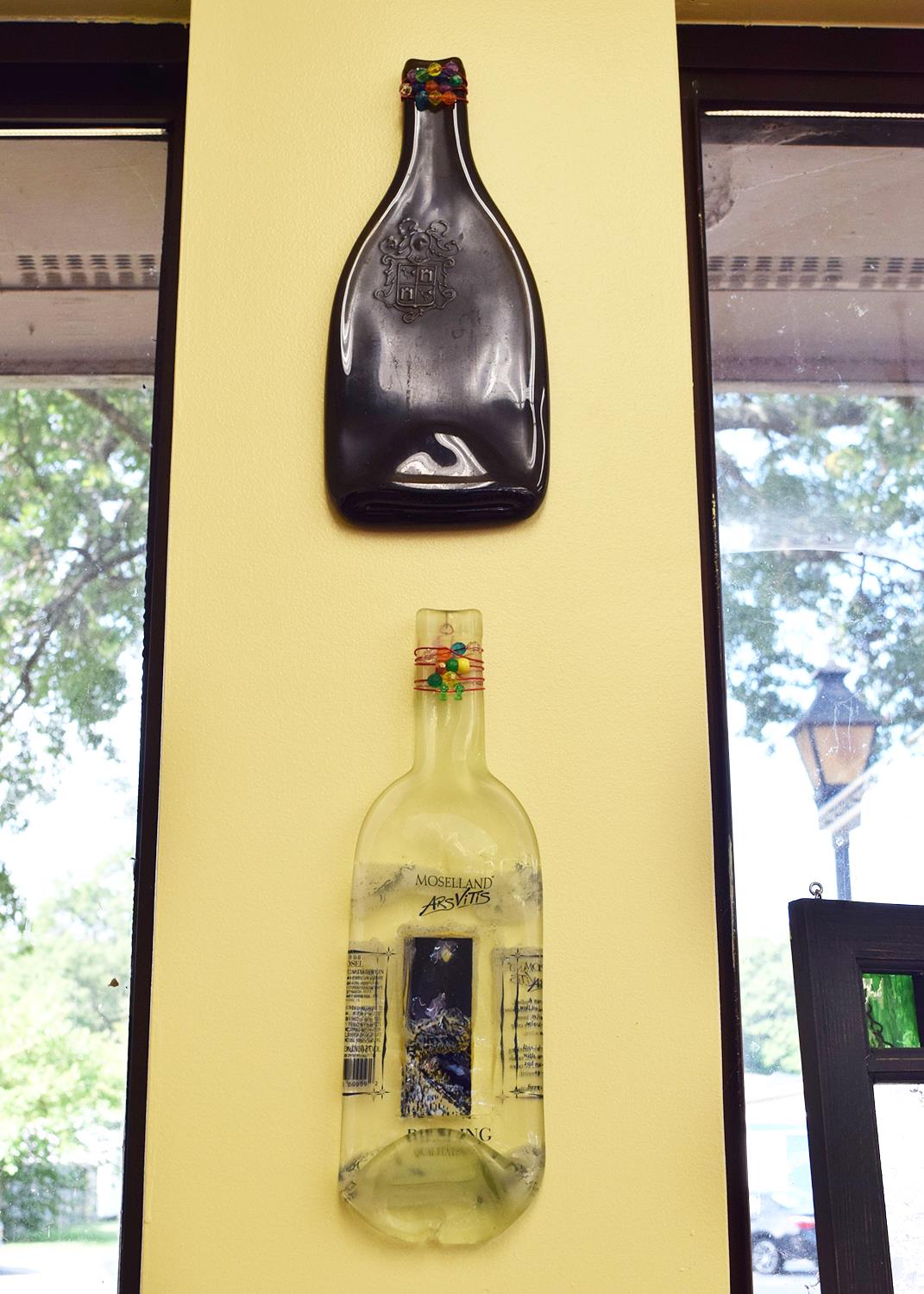 Sublimation
Sublimation is the process of permanently dying inks into a material. This can be done on a number of different items such as special metals, tiles, t-shirts, stickers, coffee and travel mugs and much more.