Fitness Center
Effective Monday, Sept. 14 hours will be extended: M-F, 0600-1800; Sat.-Sun., 0800-1300.
Eligible patrons now include Active-duty*, CNIC first responders, military retirees, military dependents, and DoD Civilians. Last names beginning in A-M can access on even days, and last names beginning in N-Z can access on odd days.
*Active-duty have priority and can access on any day.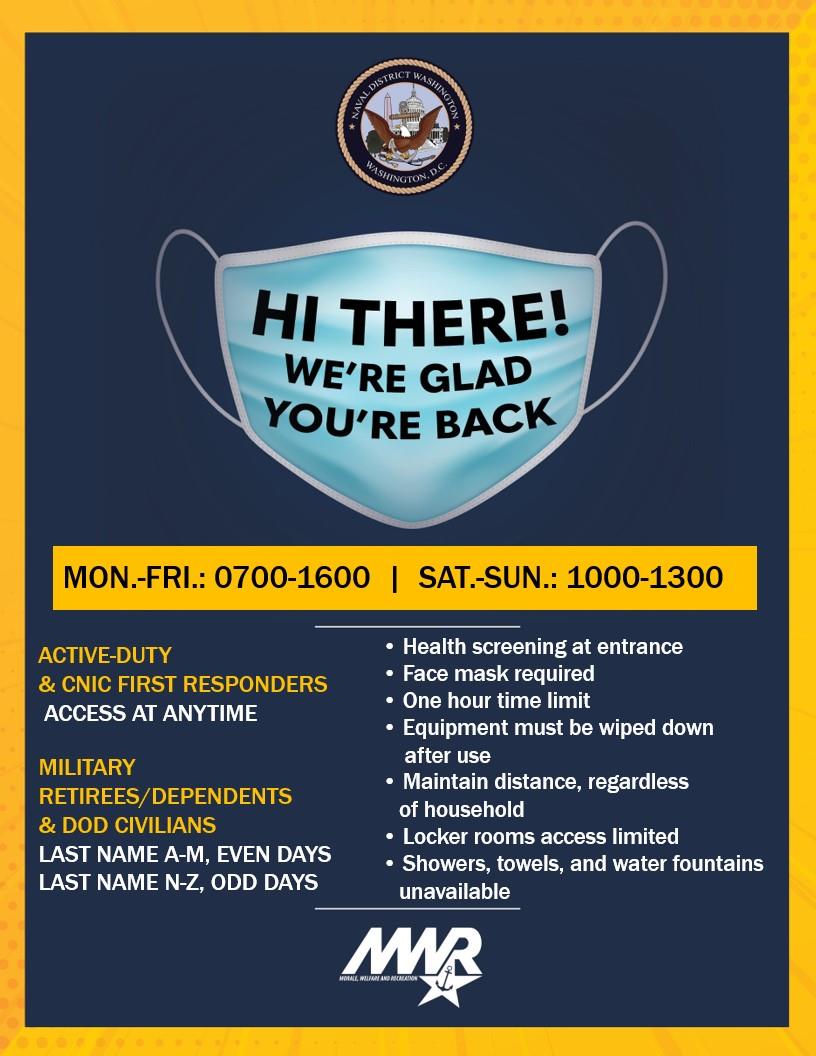 The Fitness Center, newly built in 2015, houses physical fitness and athletics. The facility offers a variety of recreational opportunities with circuit and free weights, a group exercise room, three racquetball courts and a full-sized basketball court. Cardio equipment provides patrons with the option to use treadmills, upright and recumbent bikes, elliptical machines, adaptive movement trainers or a step mill during their visit.

It also offers men's and women's locker rooms, a family fitness room for parents with children ages 6-weeks to 6-years of age and a classroom for training opportunities. In addition to the Fitness Center, the ¾-mile track, behind building 101, provides patrons with additional exercise opportunities. View the MWR Fitness Age Authorization Chart here, to see what ages are eligible to participate in Fitness activities/areas.