Dahlgren Library
Effective 12APR, the Library be open to all with base access, Mon-Fri: 0900-1500.

CLICK HERE TO REGISTER FOR THE SPRING INTO READING CHALLENGE!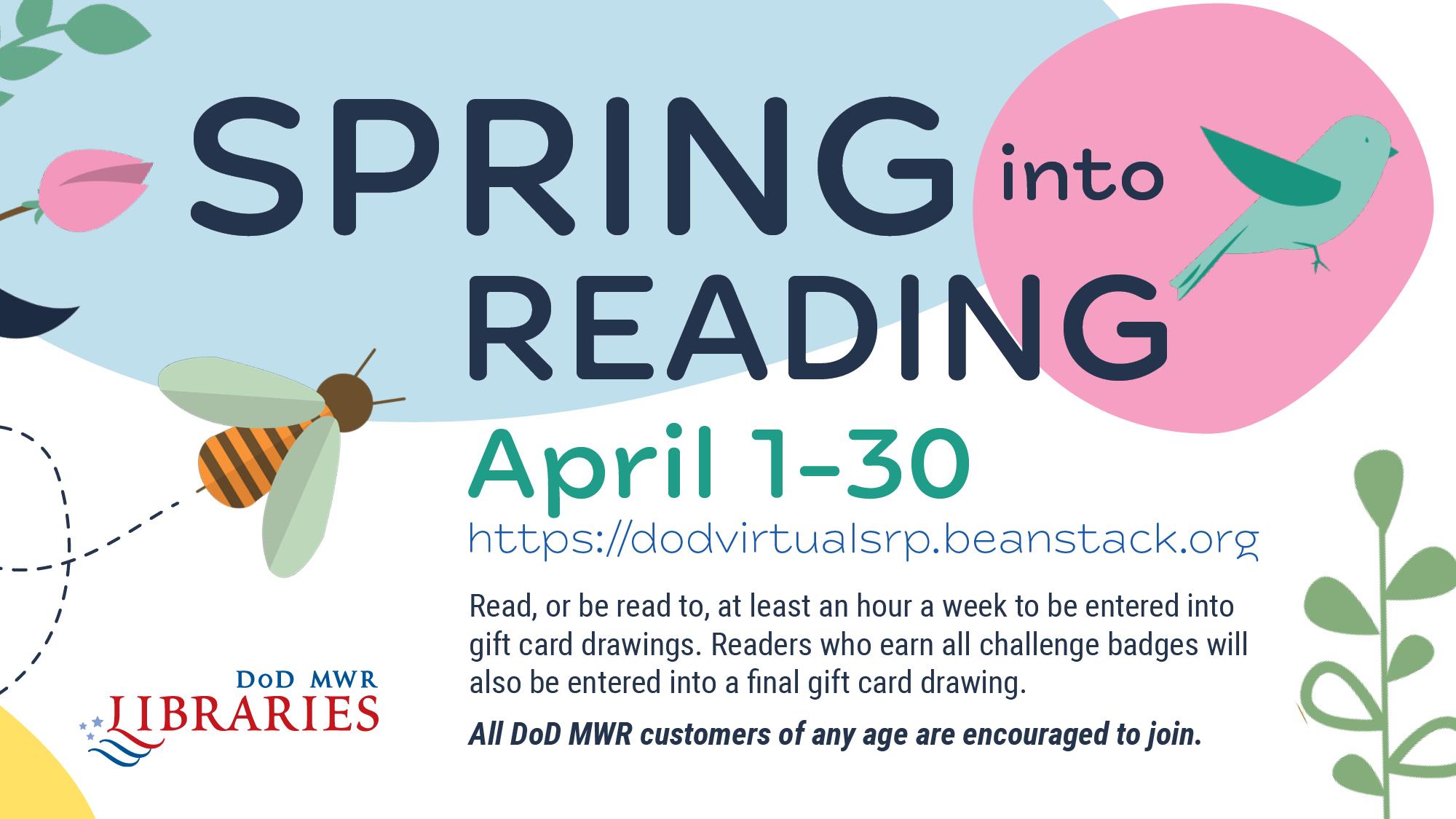 The Dahlgren MWR Library offers a wide variety of fiction and non-fiction books, children's books, audio books, DVDs, video games, and daily papers. The library also offers computers, Wi-Fi access, printers, a scanner, a copier and a fax machine for patron use. Free E-books and peer-reviewed articles are available through https://www.navymwrdigitallibrary.org? for US Navy, US Marine Corps, US Coast Guard: Active, Retired & Reservists and their dependents; Civilian & Non-Appropriated Fund Employees & contractors.

The library also offers a summer reading program for all ages, and several special events every month.