The Single Sailor Program is an exciting program that enhances the quality of life and well-being of service members stationed at NSF Dahlgren and other bases around the world. The program promotes team building, camaraderie and offers structured activities, tournaments and tours in alcohol-free environments. Eligible participants are 18 to 25 years who are single, active duty personnel E1-E6 who live in the barracks or are geographical bachelors. Eligible patrons have access to the Dahlgren Paintball Field. Simply stop in the Community Recreation Center to get more details and reserve the field.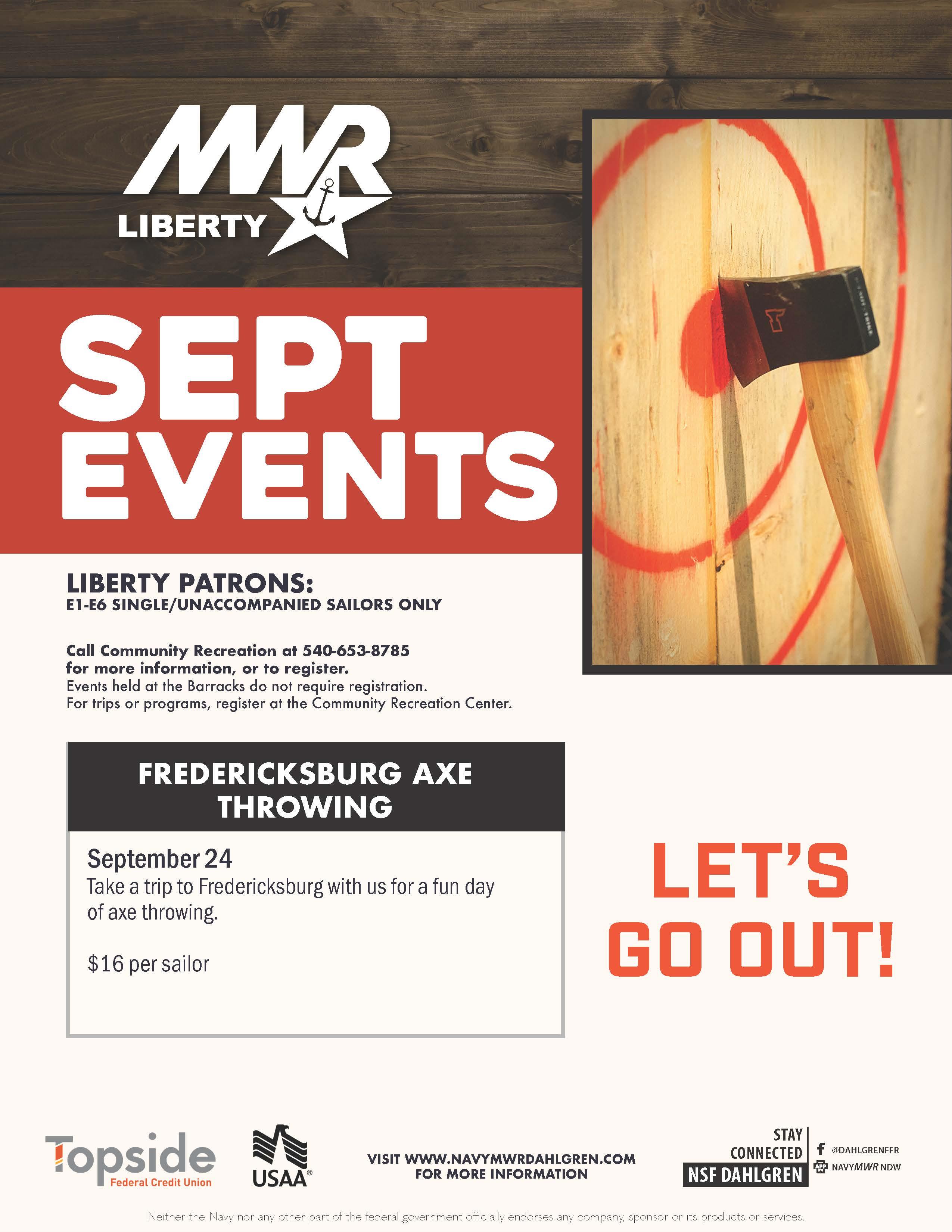 __________________________________________
How are we doing? Please complete a short survey by clicking the link below.