FFSC 30th Anniversary Virtual 5K
Head to your favorite trail, get out in the neighborhood, or hop on the treadmill to complete this virtual 5K - August 16-22!

Register online at https://www.navymwrdahlgren.com/ffsc.

Participants receive a FREE commemorative FFSC 30th Anniversary t-shirt, available for pick-up Aug. 10-14 from
9 a.m.-1 p.m., at the Dahlgren Fleet & Family Support Center.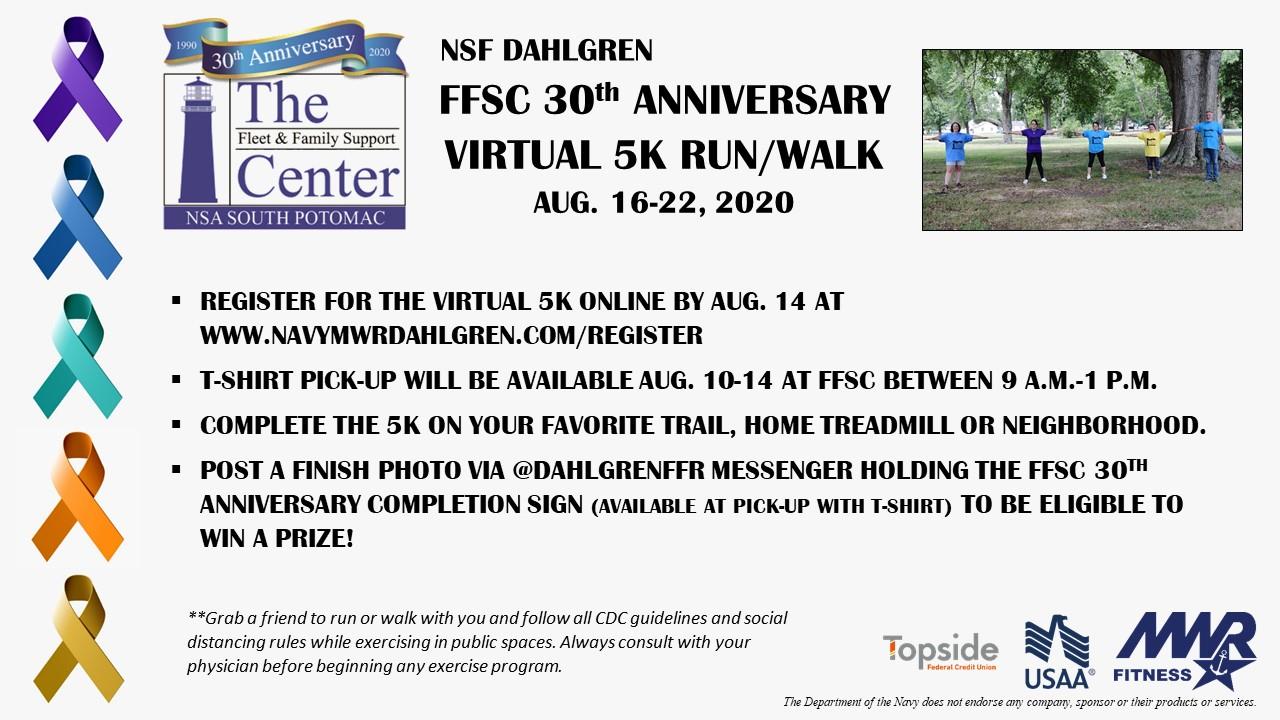 CLICK HERE to print a completion certificate. Upon completion of the 5K, take a photo with the certificate and send a photo to our Facebook page, @DahlgrenFFR, for a chance to win one of three prizes!

Sponsored* by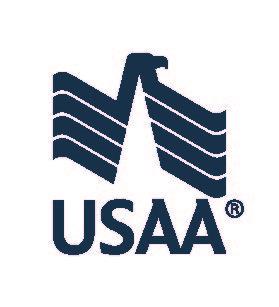 No Navy endorsement implied.