Dahlgren Olympic Summer Games | Thursday, Aug. 25 | Event takes place outside at the Fitness Center
Little Athletes at 5 p.m. Ages 7 and under, prizes for the first place finisher.
Individual/Team at 6 p.m. Ages 8 and older, prizes for first, second and third place finishers.
Game stations include sprinting, throwing, standing broad jump, basketball & swimming.
All participants will receive a t-shirt. Registration closes Aug. 23. Call Community Recreation for sport station details or for more information. Open to all with base access.
Cost: Little Athletes & Individuals, $5 per person. Teams, $10 per team.
Sponsored by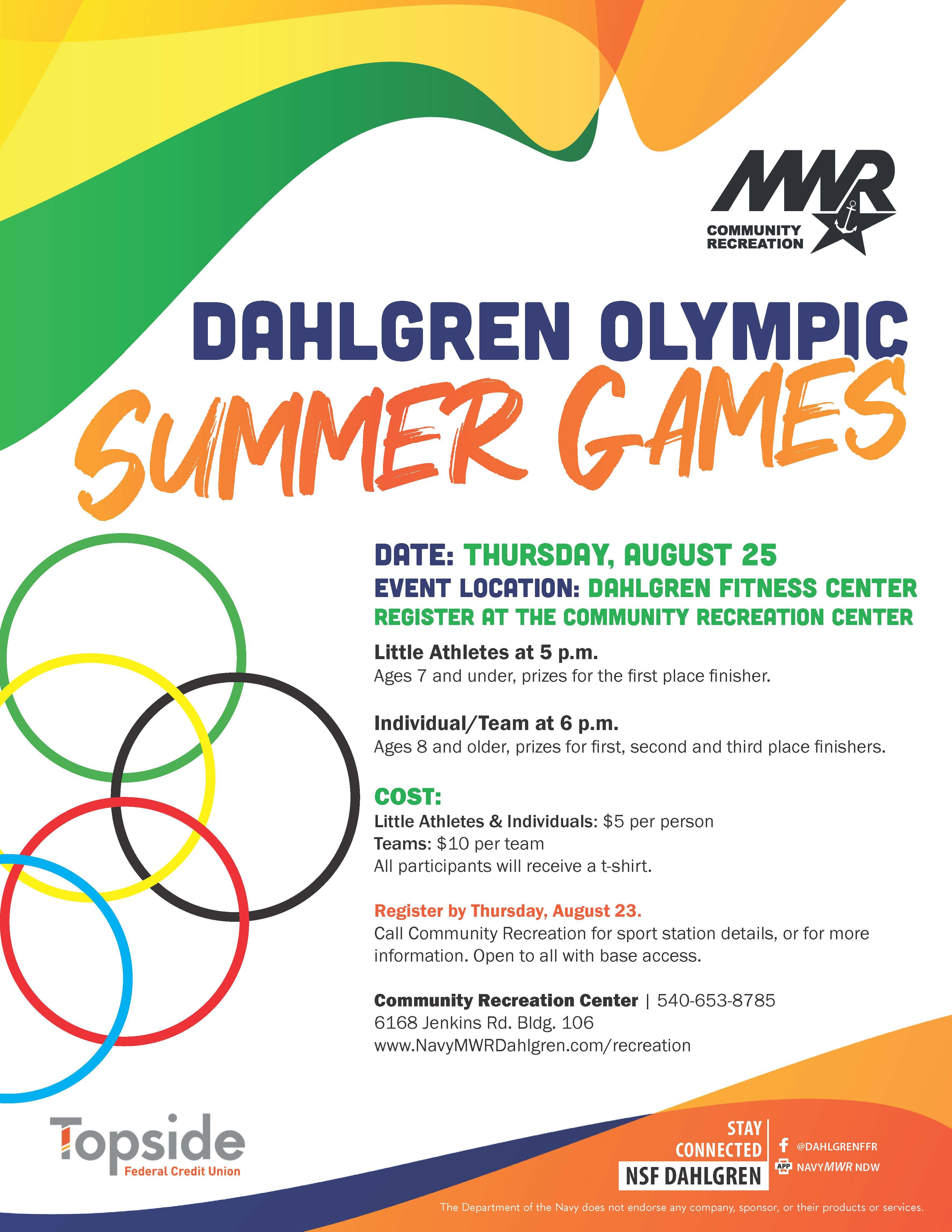 No Navy endorsement implied.