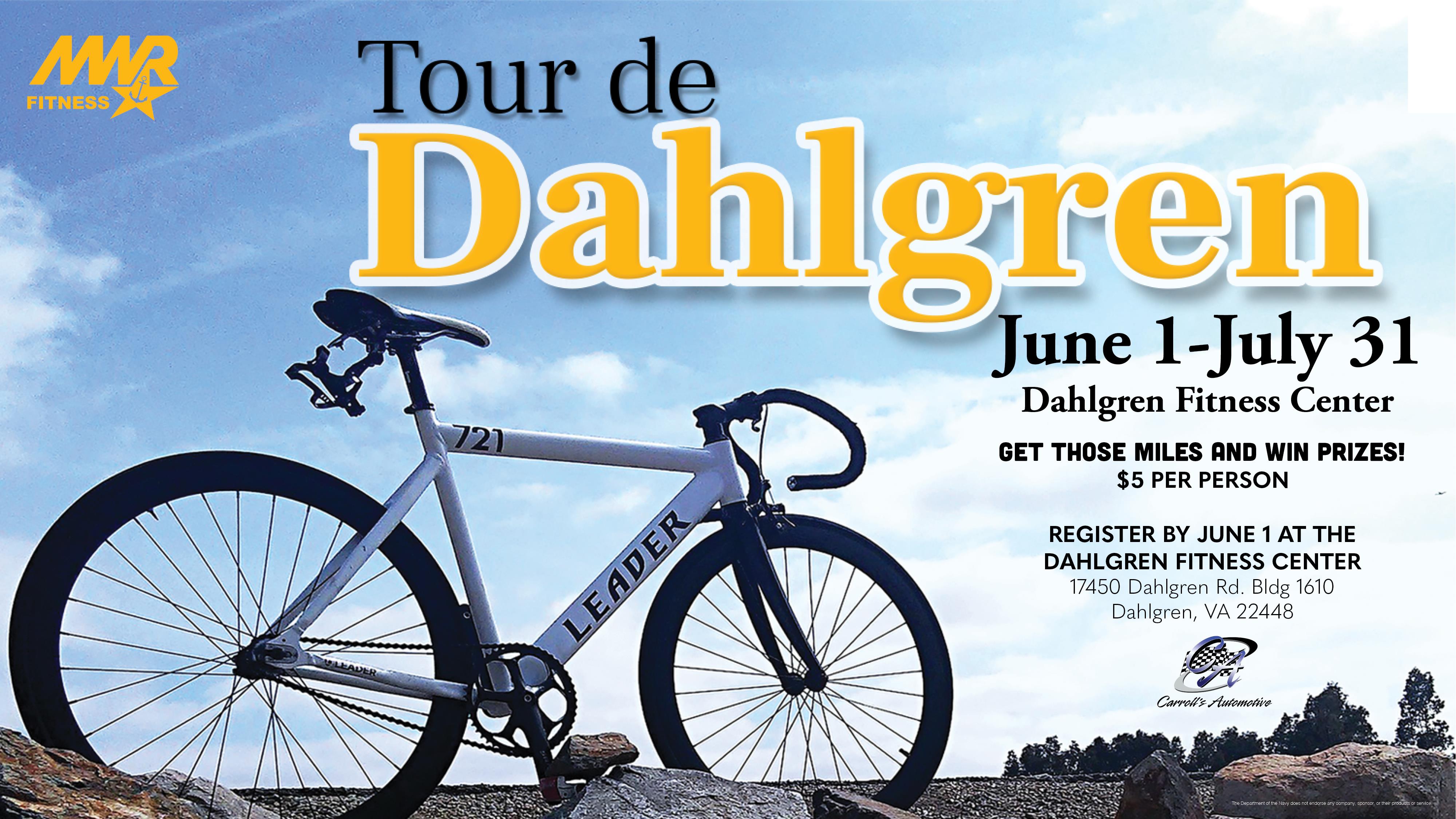 Tour de Dahlgren
Get those miles and win prizes!
Event Details
Where
Dahlgren Fitness Center
Registration
Register by June 1 at the Dahlgren Fitness Center
Open to all with base access
Registration fee: $5 per person
How to Participate
Get your miles by cycling around NSF Dahlgren, attending an indoor cycle class (1 hour = 15 miles), or utilizing one of the stationary bikes at the fitness center.
Record your miles with a fitness staff member to track your progress.
Prizes
The first five cyclists to accumulate 1,000 miles will receive a prize, the rider with the most miles will receive a grand prize, and there will be a small prize for participation of at least 600 miles.